Our board is always hard at work, keeping the association running by organizing activities and starting new initiatives. The board consists of four members: Daphne Dorrestijn (chair), Levi Baruch (secretary), Duncan Kroot (treasurer) and Nimo Beeren (PR commisioner).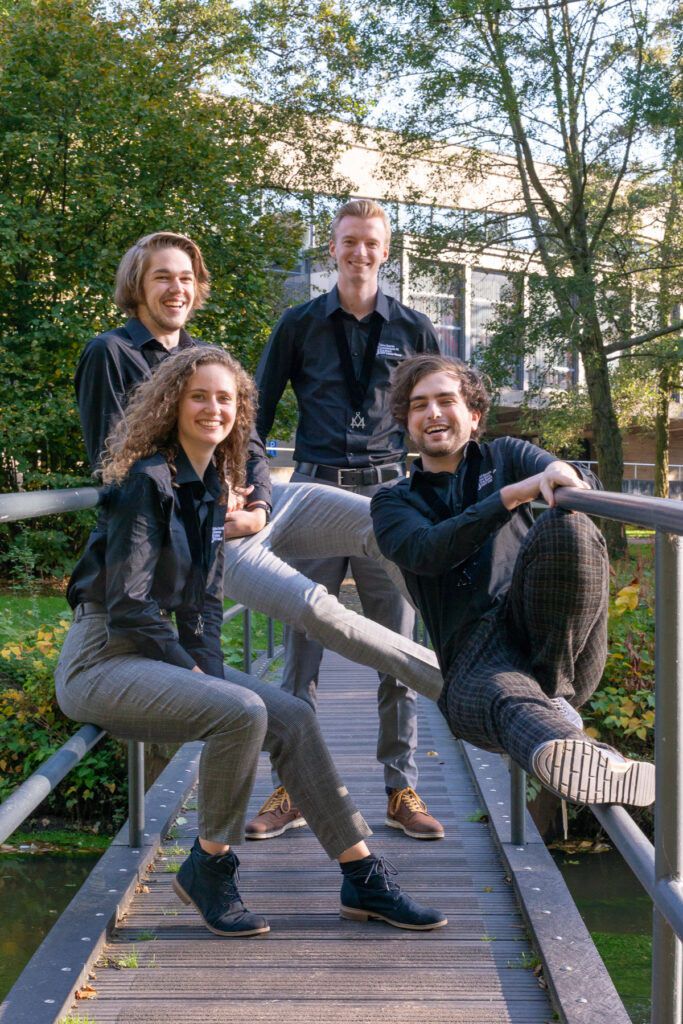 Chair: Daphne Dorrestijn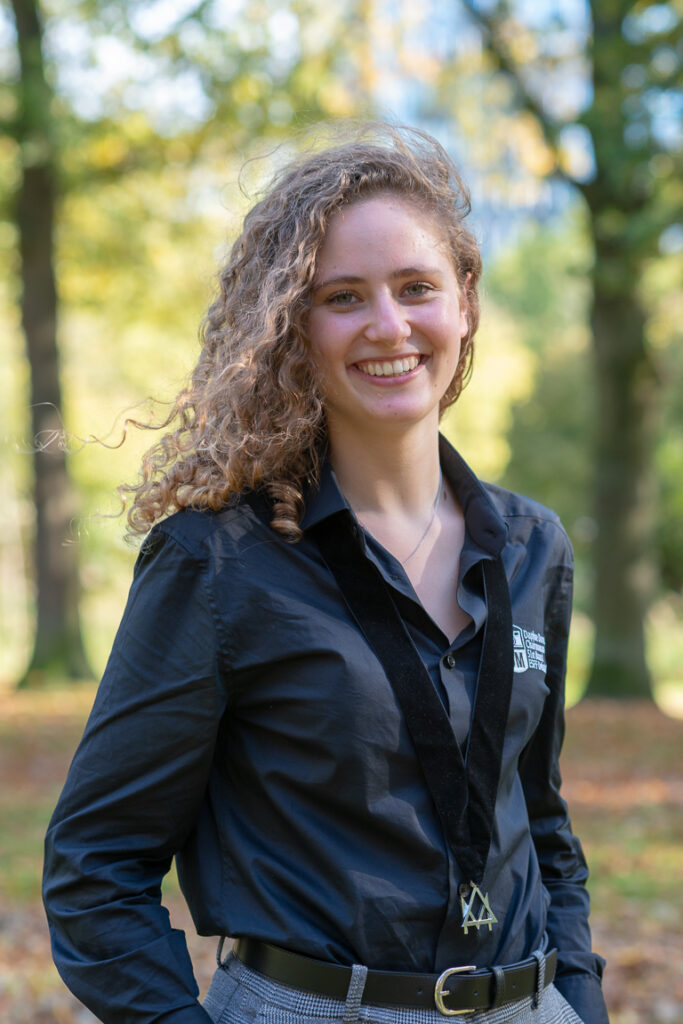 Hi everyone! My name is Daphne and next to starting my master Applied Physics I will be chair of DM this year. I always loved photography and wanted to learn more about it, so I became a member of DM in my second year. In particular, I love nature and architecture photography, but I am up for almost any photography trip! This year my goal is to help organizing amazing activities and make it a great lustrum year together with our lovely association!
Secretary: Levi Baruch
My name is Levi Baruch, 21 years old and member of ESFF Dekate Mousa for 2 years. Last and this year I have been busy with DM's lustrum stunt and delving in many different kinds of photography. I like photographing people in unique dynamic scenes to create truely unique photos. As secretary I want to give everyone the possibility to find these unique moments and learn how to capture them!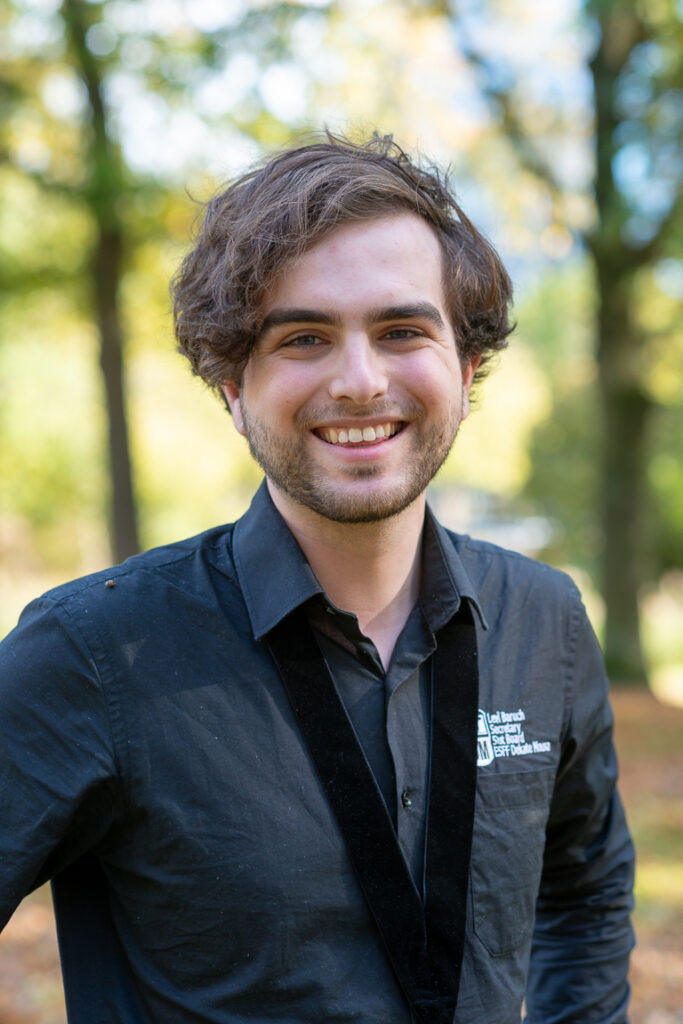 Treasurer: Duncan Kroot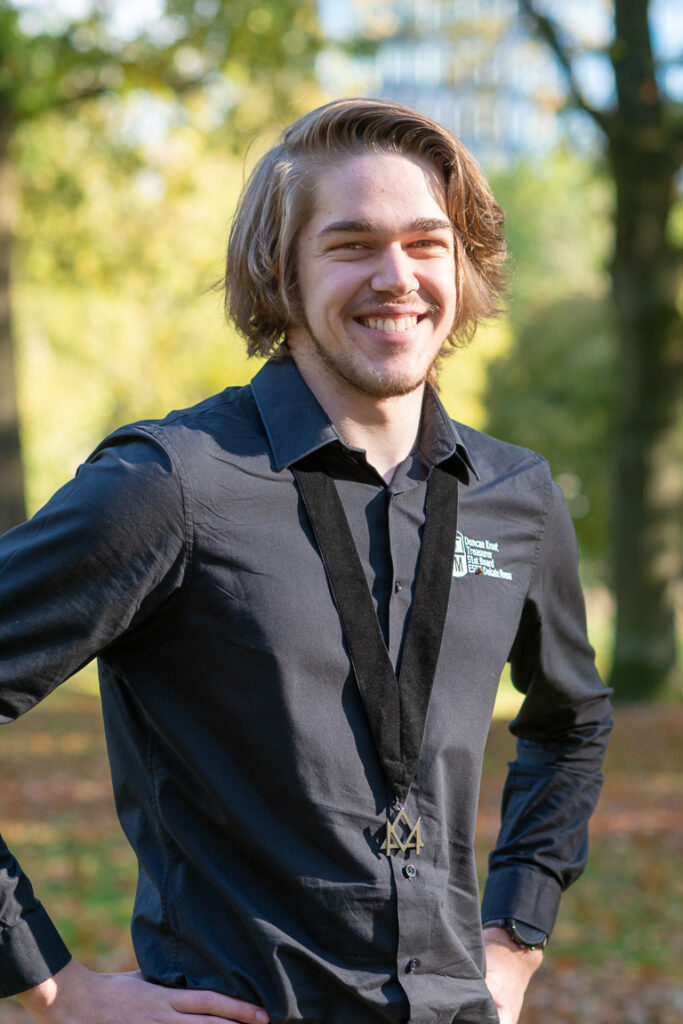 My name is Duncan Kroot, I am a 19 year old Mechanical Engineering student who became a member of Dekate Mousa last year. My goal for this year is to help organize a lot of great activites. My main interest actually lies at videography, but I'll take every opportunity to take pictures of pretty much anything. Let's make this lustrum year a year to remember!
PR Commisioner: Nimo Beeren
Howdy! I'm Nimo and I've been digging into photography for the past year now. I'm trying all kinds of new things, but so far I'm most drawn towards (urban) landscape photography. Joining Dekate Mousa has been a great way to explore new techniques and take photos that I otherwise wouldn't have. This year I'm a member of the board, taking on the role of PR commissioner. It's my goal to show our association in the best light and to let our members' photos shine!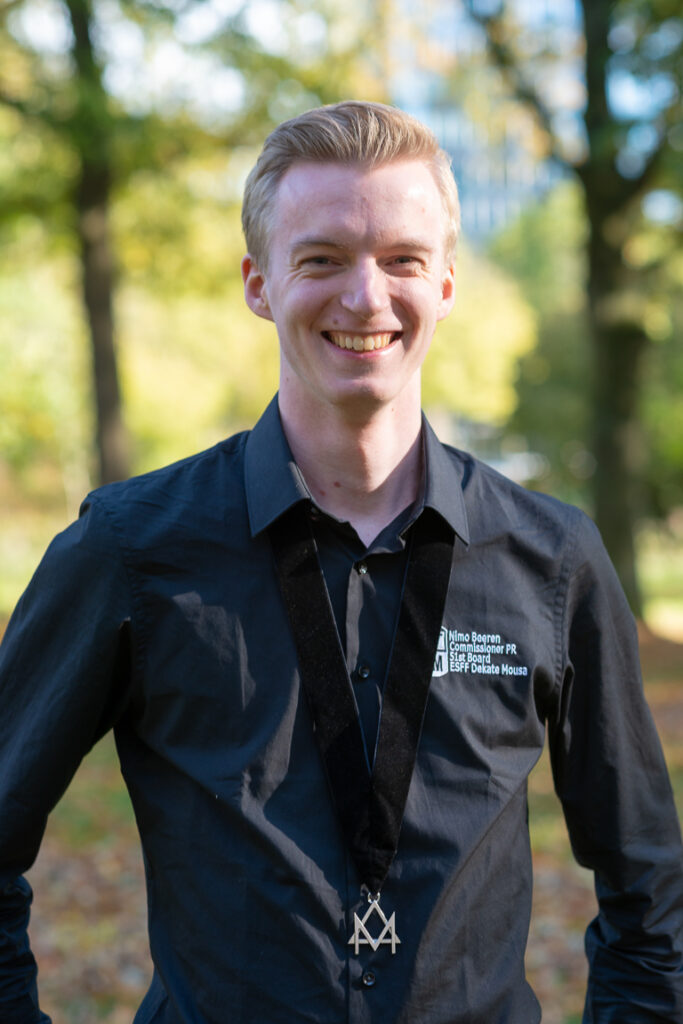 Previous boards
50th board 'Kodachrome'
Chairman: Levi Baruch
Secretary: Sem Jordaan
Treasurer: Alesander Tamar Aydin
Commissioner PR: Ymke Broeren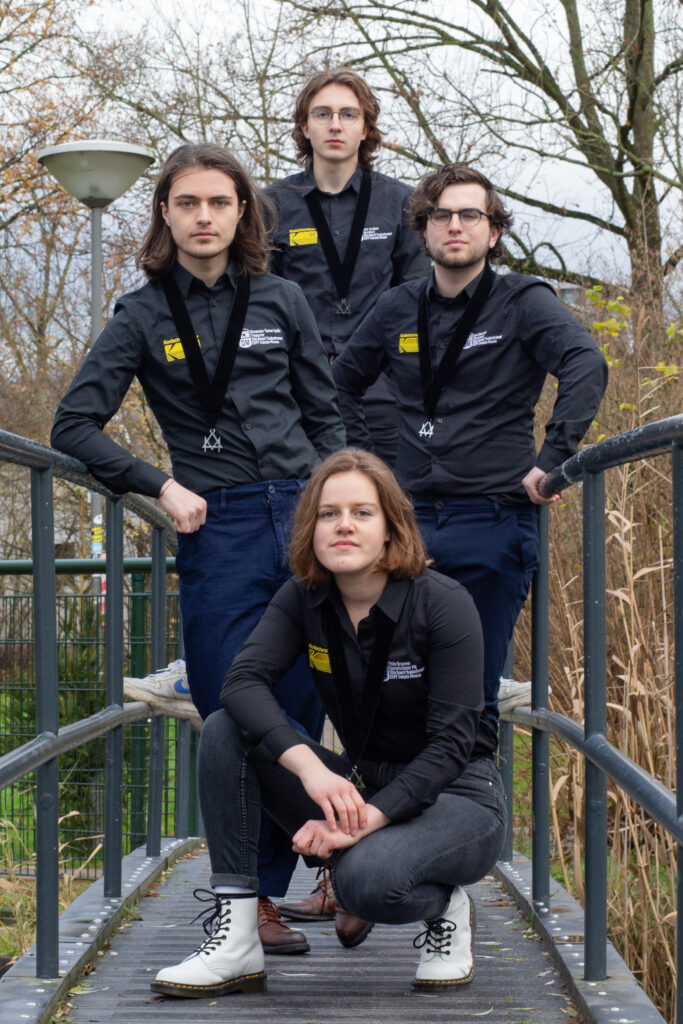 ---
49th board 'De Keet Mouse'
Chairman: Ivo van der Peet
Secretary: Marinus van Leeuwerik
Treasurer: Miroslaw Faes
Commissioner PR: Robin van Steen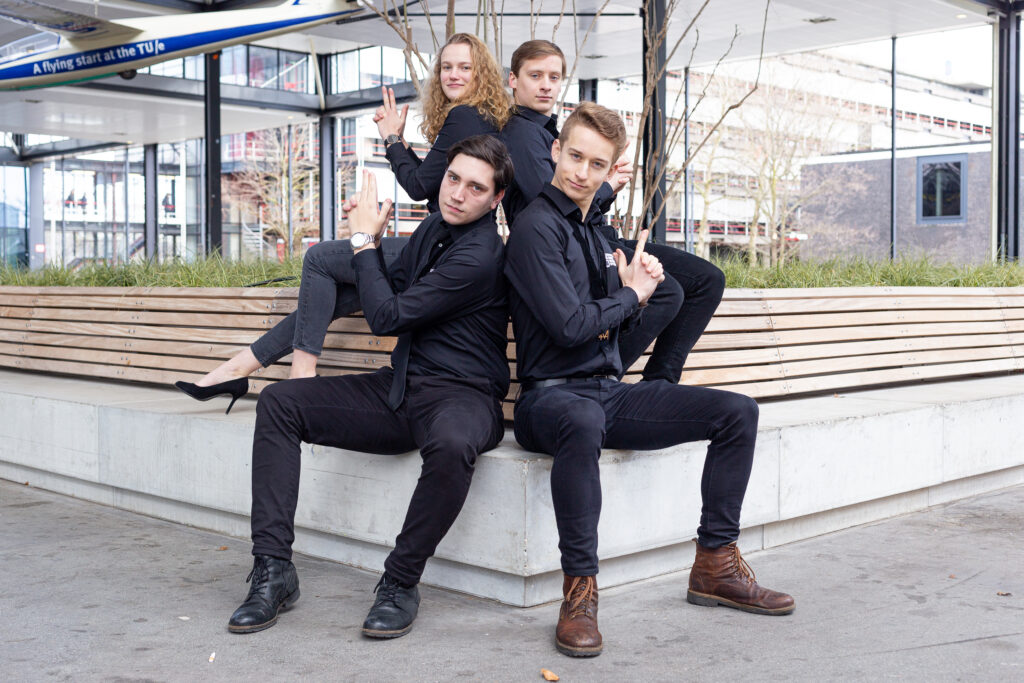 ---
48th board
Chairman: Ferdy van Brussel
Secretary: Richard van de Ketterij
Treasurer: Vivek Narajan Sekhar