Our board is always hard at work, keeping the association running by organizing activities and starting new initiatives. The board consists of five members: Beau Albersnagel (chair), Ariadna Masot Llima (secretary), Pim-Pepijn Terpstra (treasurer), Lars van Kleef (Commissioner of Public Relations) and Gabriël Walenberg (Commissioner of External Relations).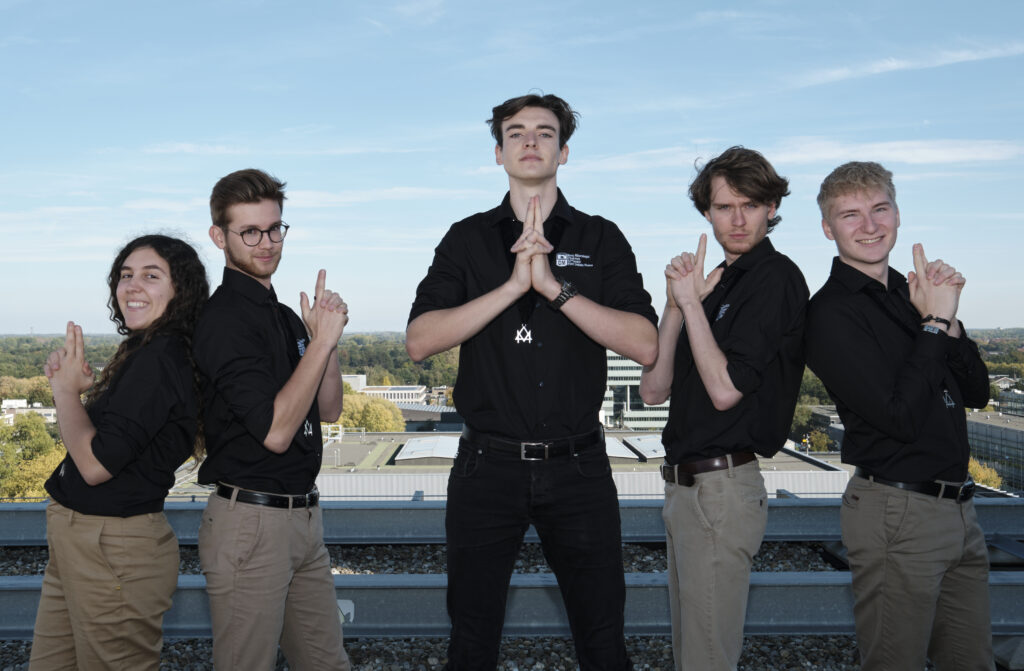 Chair: Beau Albersnagel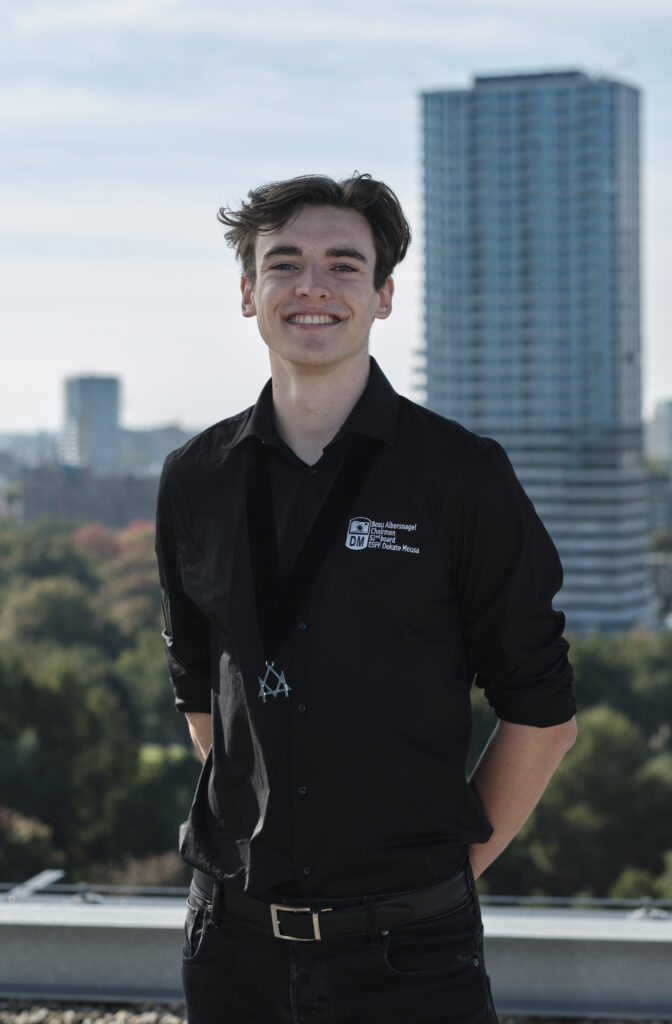 Hey! My name is Beau and I am delighted to be your chairman for the coming year. Having been a member for 2 years now, I have had an amazing time being active in the association besides my Mechanical Engineering bachelor. Ever since I became an active member at DM, my interest in photography has radically expanded and I have learned stuff I never even knew I wanted to learn more about. I am very excited to help the association grow and to make sure everyone feels right at home. You are likely to frequently see my new board and me on activities, committees and around the studio :), I am looking forward to working with all of you this year!
Secretary: Ariadna Masot Llima
Heya! My name is Ari, and I'm your new secretary. I'm currently doing my masters in biomedical engineering and medical imaging. Photography has been a hobby for many years, and the past year with DM has helped me explore many different types and techniques and grow in my photograph, as well as meet a community of people to share this with. I'm very excited to contribute to DM. I want to help make the DM a fun space for anyone who is interested, and hopefully as board I can make sure things run smoothly so that people can focus on just enjoying the association. I look forward to another amazing year of DM activities!
Treasurer: Pim-Pepijn Terpstra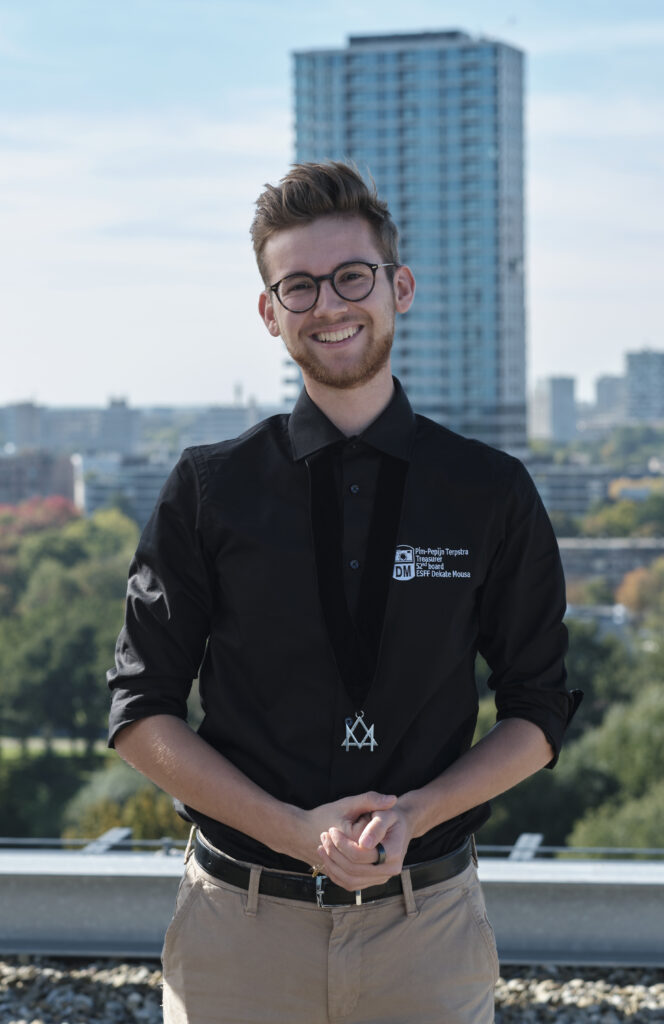 Hey everybody! My name is Pim-Pepijn and I am very happy to be the treasurer of our association this year. I have been a member of DM since 2020 alongside studying for my bachelor of Electrical Engineering. Starting with some compact cameras from a young age, I have loved photography for a long time and in DM I have learned so much more than I ever imagined. Last year I bought my very own camera for the first time and I have used it extensively through the year as I hope to do for the coming years as well. I am delighted to be a part of this wonderful board and with full enthusiasm we will try make the next year just as amazing as the ones before!
Commissioner of Public Relations: Lars van Kleef
Hi everyone! My name is Lars, I study Architecture, Urbanism and Building Sciences at the TU/e, and this year I'm doing a board year next to it, taking on the role of PR commissioner. I will be the person annoying you with stickers and posters, spamming promo messages, and sending you the monthly newsletter. I have been interested in photography and videography for a long time. Since becoming an active member the last year I have learned so much more about photography and felt so welcomed by the great DM community! I really like the association and especially the people of DM, so that's why I want to make sure DM will stay great or even become greater! I hope the coming year will be a year full of fun activities and social moments. I will make sure, together with my fellow board members, this year will be one to be captured!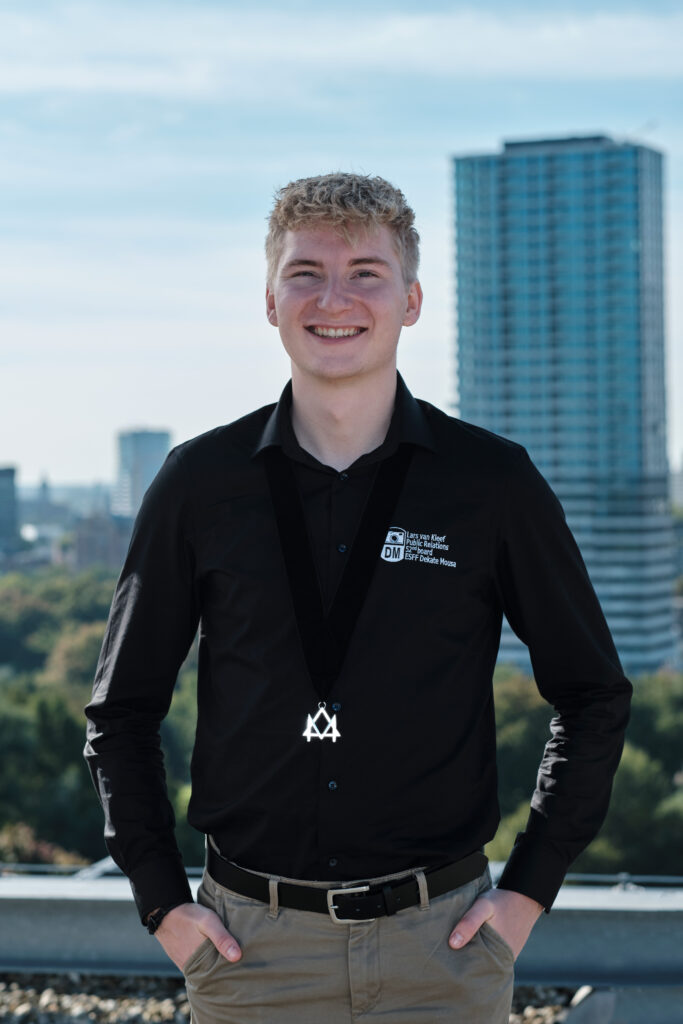 Commissioner of External Relations: Gabriël Walenberg
Hey everyone, my name is Gabriël, and I'm the new Commissioner of External Relations, which means that this year I will be the person you will talk to if you are interested in shooting professional assignments! Currently I'm doing my bachelors in Mechanical engineering and Industrial Design, but for this year I wanted to do something else, so even though I only joined DM last year, I decided that I wanted to become board of the amazing association that made me feel so at home. While I only bought my first decent camera two years ago, photography has been a hobby of mine for a very long time, and there are few days that you will find me without my camera. I am looking forward to meeting all of you, and I am sure that together we can make this year with DM as fun as previous years, with plenty of opportunities to grow as photographers and many exciting activities to look forward to!
Previous boards
51st board 'Shooting for the Stars'
Chairman: Daphne Dorrestijn
Secretary: Levi Baruch
Treasurer: Duncan Kroot
Commissioner PR: Nimo Beeren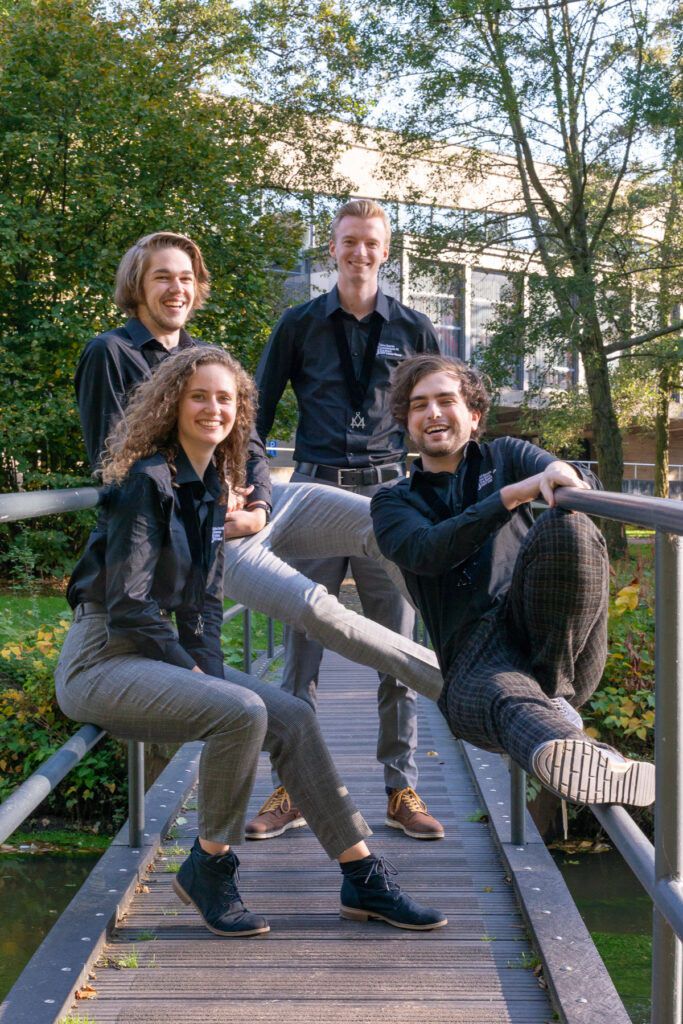 ---
50th board 'Kodachrome'
Chairman: Levi Baruch
Secretary: Sem Jordaan
Treasurer: Alesander Tamar Aydin
Commissioner PR: Evan Broeren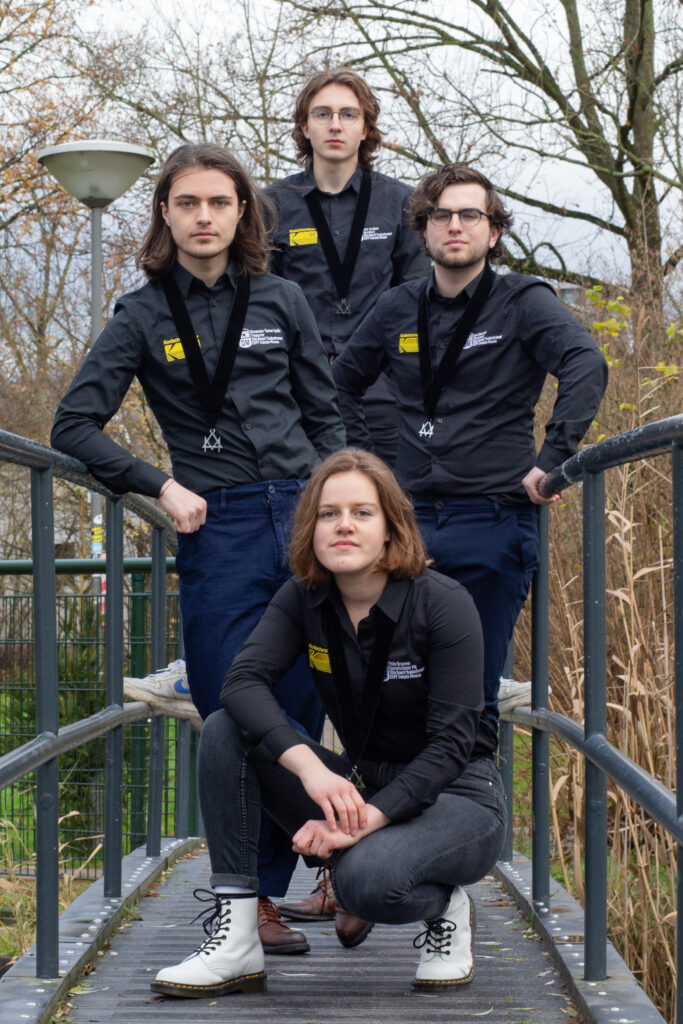 ---
49th board 'De Keet Mouse'
Chairman: Ivo van der Peet
Secretary: Marinus van Leeuwerik
Treasurer: Miroslaw Faes
Commissioner PR: Robin van Steen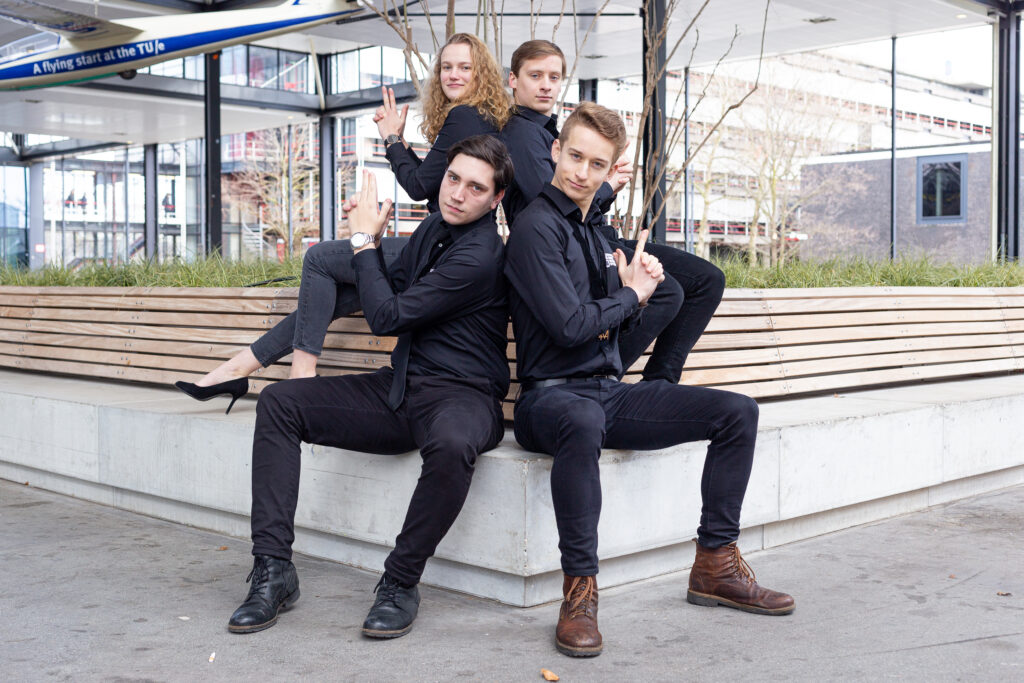 ---
48th board
Chairman: Ferdy van Brussel
Secretary: Richard van de Ketterij
Treasurer: Vivek Narajan Sekhar